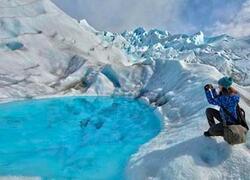 Enjoy Buenos Aires, Ushuaia & El Calafate
10 Days / 9 Nights
Enjoy Buenos Aires, Ushuaia & El Calafate
INCLUDED:
3 Nights accommodation in Buenos Aires with breakfast, Private Transfers service without guide assitance, Buenos Aires Half Day City tour (shared)
3 Nights accommodation in Ushuaia with breakfast, Round trip airport transfers in Ushuaia (shared), Ushuaia Half Day National Park (shared)
3 Nights accommodation in El Calafate with breakfast, Round trip airport transfers in Calafate (shared), Full Day Perito Moreno tour in Calafate (shared)
Note: National Parks entrance tickets are not included
From 01/02/2023
To 12/30/2023
From u$d 734 *
Consult us
DAY BY DAY:
Day 1:Buenos Aires
Arrival in Buenos Aires and transfer to the hotel and free day to relax.
Day 2:Buenos Aires
Breakfast. Then enjoy a City tour. This tour gives you the emotion of a multiple Buenos Aires. We will see the symbol of our city: the obelisk. We will visit different squares such as Plaza de Mayo, Plaza San Martín. Avenues like Corrientes, Mayo, 9 de Julio, among others. Historical neighbourhoods: La Boca, San Telmo, Montserrat. Elegant neighbourhoods such as Palermo and Recoleta, and the most modern: Puerto Madero. Parks such as Lezama and Tres de Febrero. We will also visit financial and commercial areas and a Football Stadium.
Day 3:Buenos Aires
Breakfats and day at leisure to explore the city.
Day 4:Buenos Aires - Ushuaia
Breakfast. Transfer to Buenos Aires airport for your departure flight to Ushuaia. Arrive into the southern most city in South America, Ushuaia, situated on the Beagle Channel. On arrival you will be transfered to your hotel.
Day 5:Ushuaia
After breakfast in your hotel, you'll be picked up by your guide and head towards the Tierra del Fuego National Park, located 11 km away from the city. We will be able to appreciate lakes, lagoons and rivers within its limits, and their exit towards Beagle Channel.
Departing from Maipu Avenue towards the southwest by the national route nro. 3, we will drive out of the city passing by the slope of the Susana Mount, witness of the ancient work of the prisoners of the old prison, where now the Southern Fuegian Railway is located.
Continuing through the valley to the deviation that takes us to the Ensenada Bay, where we will be able to contemplate the Redonda and Estorbo Islands and on the other coast of the Beagle Channel, the snow-white Mountains of the Sampaio Chain (Chile). Back again on the national route #3 with the fuegian forest and its flora close to the road we will go to the Roca Lake to do a long walk by the lake coast and by the Lapataia river, originated in the lake. From this point we can see the Cóndor Hill natural border with Chile.
We will go towards the other end of the Park, where finalizes the route nro. 3 at Lapataia Bay, on the way to the mentioned bay we will observe the Green Lagoon and the Black Lagoon, large growing peat bog. Finally we will pass by the beaver dams, whose footpath will lead to Lapataia Bay.
Then, after being surrounded by wildlife, you will be taken back to your hotel in Ushuaia.
Day 6:Ushuaia
Breakfast. Free day to enjoy the city. You can visit as opcional tour Fagnano and Escondido Lakes.
Day 7:Ushuaia - El Calafate
Breakfast. Transfer to Ushuaia airport for your departure flight to El Calafate. Check in and free time.
Day 8:El Calafate
The tour begins after breakfast, picking up passengers at their hotels, and then acompanied by a guide, we head towards Los Glaciares National Park. We will drive along the scenic Route 11, which runs alongside the main course of Lago Argentino on our way to Brazo Rico.
Once at the park, we will go to Curva de los Suspiros, where we get down the vehicle to take a first look to the Perito Moreno Glacier, which is certainly an amazing image. Later we will make another stop at the Muelle bajo las Sombras, where those willing to, will navigate to get closer to the southern wall of the glacier (Optional). Then we will go to the front catwalks of the glacier, where we will see it from several balconies located at different heights, allowing us to appreciate it from different angles, each more beautifull than the last one.
Finally we will enjoy some free time to see the detachments that continually take place, and those who want to, can enjoy lunch at any of the restaurants or sanck bars near the runways. In the afternoon we will return to El Calafate, leaving every passenger at their hotel.
Day 9:El Calafate
Breakfast. Day at leisure. You can visit as optional tour Upsala, Spegazzini and Ornelli Glaciers.
Day 10:El Calafate
Breakfats and transfer to the airport and return flight home or to your next destination.
Bye Bye Argentina!
*Check rates according to the following seasons:
HOTEL 3*: USD 734 / HOTEL 4*: USD 1038 / HOTEL 5*: USD 1311
TAILOR-MADE, FLEXIBLE ITINERARIES 100%
Rates per person, 2 people in double occupancy. Consult us in single or triple occupancy.
Please ask for prices in special dates.
IMPORTANT:
From January 2017 the goverment authorized 21% tax over of the hotel room nights
This benefit is only for non-Argentinean residents tourists passengers.
To the reservation it is necessary:
* Add the all passengers information (such as: complete name and Surname, Nationality, Country of residence, Number Passport or id)
* Add Passport copy of each passenger.
This information is very important and obligatory to apply the tax free.
In case of No Show or cancellation after term, the surcharge of 21% tax will be applied.